Fruitful and voluminous
breakfast
at Nagasaki I・K.
The breakfast at Nagasaki I · K is very pleasing to our guest with its quality and volume.
Starting from the I · K Hotel, a day of our guests will be able to have a healthy start, trying a good menu for digestion that is tasty but good for the body, using fresh ingredients in Nagasaki, incorporating the menu of the seasons with all my heart We will.For business people, as well as guests with families, and also for young people who use it in circle and club activities, we have received high popularity.
950JPY per guest
Hours 7:00a.m.-9:00a.m.
( Included in the room rate if booked breakfast accomodation plan. )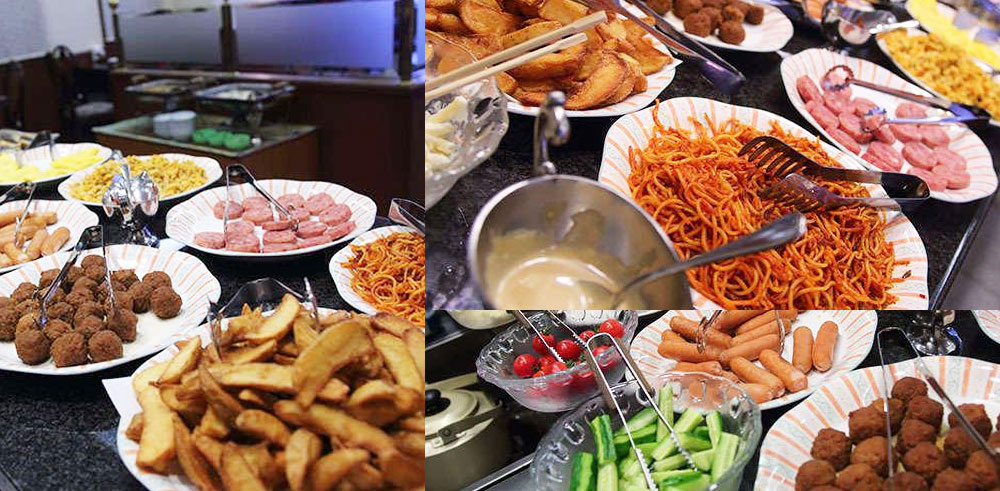 Enjoyable variety of optionsBreakfast buffet
Offering various cuisines of Japanese and Western style in every morning
which suite everyone's taste from kids to adults.
A rich breakfast
is popular among young people and families.
( Depending on the number of guests in the group, it may be changebed from buffet to set menus. )
* menu image
Cooked with heart.Japanese set menu
Nutritionally balanced Japanese menu made with local ingredients.
Free refills on rice and miso soup.
( Depending on the number of guests in the group, it may be changebed from set menus to buffet.. )
* menu image
In-house diningCHIN DA TEI
Breakfast is available at "CHIN DA TEI" on lobby floor.
Also available for lunch time.
[ Hours ]
Breakfast 7:00a.m.-9:00a.m.
Lunch 11:30a.m.-1:30p.m. ( Sun. and holidays are closed. )
[ Contact Us ]
+81-95-827-1221